About Us
Meet the founders of mYminibreak
and the team behind your next holiday!
mYminiBreak - My Story
I'm Nigel Marsh and I'm behind this little enterprise on the Norfolk Coast. I had the dream of living a semi-retired life, away from the rat race of my former careers in Sales & Marketing, Paralegal, and Publican. On the golden shores of the Norfolk Coast, where me and my wife Carol could enjoy living in peace and tranquillity and being blessed every day to spend our time in the countryside of Norfolk and at the end of each day, being treated to the golden glow of a sunset over the sea, what a beautiful place to retire and have an easier pace of life… or so I thought!
Carol and I searched for properties, and I attended an auction for the perfect place, a dilapidated old dairy farm right by the beach on the Royal Norfolk Coast. My mind was racing in so many different directions, thinking this was ideal as a home and a potential small business to ease into retirement. I tried not to build up my hopes as the lot drew nearer, to my surprise there was little interest in this idyllic cottage by the sea! Before I knew it the hammer smashed down and I was now thinking of a way to explain to my wife how I had just spent the entirety of the funds in our joint account on a restoration project as big as this! After the initial shock, my wife saw my dream and we scraped together the remaining funds to get the settlement together to complete the auction. 
We have had many ups and downs along our journey, though all turned out well in the end, although not quite the laid-back retirement lifestyle we expected. It is now a joy to manage and live here at the Hunstanton Site of mYminiBreak. We are able to offer our guests enjoyment and beautiful accommodation throughout all of Norfolk.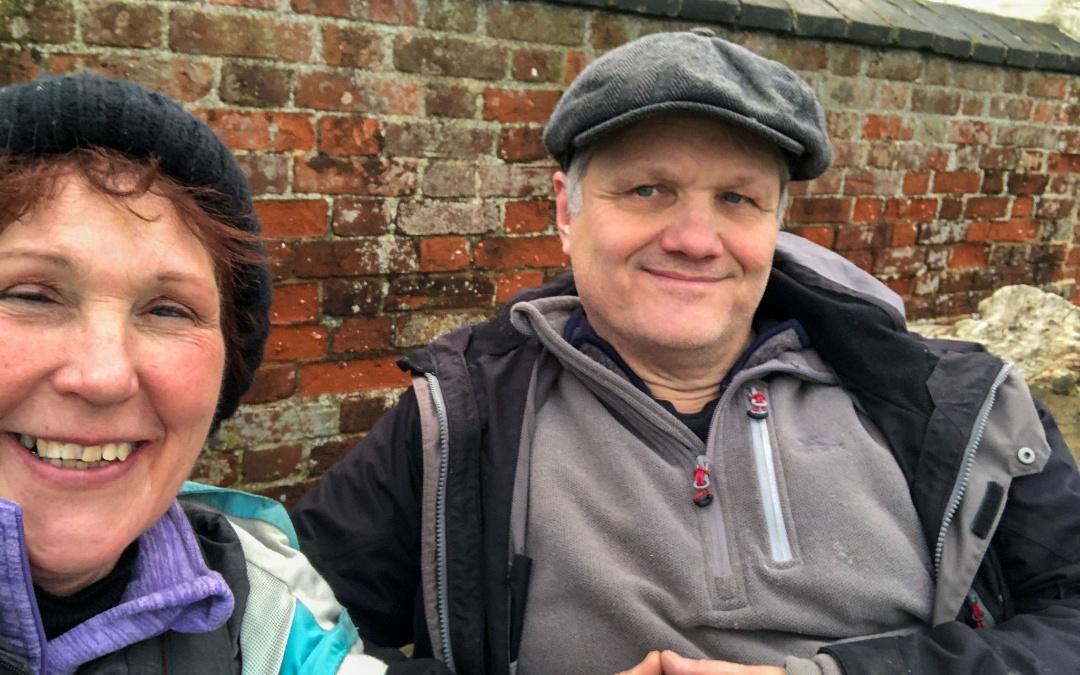 mYminiBreak Heritage
Little did I know in 2016 when I purchased a dilapidated Old Dairy Farm while enjoying 2 years of renovating, what now, looking back was no more than a pile of rubble, that we were actually buying into one man's dream.
Back in 1934 when farmer Mr Reines invested in a project that, 90 years later, would fall under the bracket of "farming diversification " he decided to turn his under-utilised farm yard into a camping ground. We applaud him for his efforts and achievements which were around for some 25 years. mYminiBreak acts as a booking agent for the very successful Hunstanton Camping & Glamping camping ground in the same field as Mr Raines did all them years ago, offering Camping & Glamping pitches in an idyllic location on the Royal Norfolk Coast just a 2-minute walk from the beach, where the sunsets over the sea.
To find out more about the history of south beach, click here
mYminiBreak on The Norfolk Coast Path
Back in 1934  when farmer Rains first built the embankment to hold back the high tides flooding his Farmland little did he know that over the next 50 years this Embankment would be continually built to form what is now known as, the Norfolk Coastal Path. The Norfolk Coastal Path runs along the coast and Embankment from the outskirts of King's Lynn all the way along to Sea Pailing. 
We are lucky enough to be at the very start of the coastal path and are an ideal location to start a hiking adventure along the route, you could even walk from King's Lynn to Heacham, camp overnight, continuing on from there to one of our numerous campsites along the Norfolk Coast Path. We now have 3 other locations between King's Lynn and Sheringham thanks to Mr Reigns' initial entrepreneurial flare in wanting to form a campsite in 1934. Of course needlessly to say the area has progressed in the last 90-odd years, however, in many ways much of the area has been retained and I like to think would be recognised by Farmer Raines.  The west coast is known as the Royal Coast the North Norfolk coast is now an area of outstanding natural beauty, with many inland towns and now marked as heritage areas with traditional markets and a feeling bygone age.
The Journey So Far
We've done a lot of work on our first-and-primary site on the Norfolk Coast, which encompasses our businesses - Hunstanton Camping and Glamping, Norfolk Coastal Cottages, and Norfolk Accommodation! Either side here, you can see the site as it was when we bought it in 2016 and how it is today. You can probably tell that a lot of love and care has been put into transforming the area from a run-down eyesore into a beautiful location right by the beach!
mYminiBreak Going Forward
mYminiBreak has been created as a booking agent for various establishments across Norfolk. The many varied short breaks we now offer seem incredible as it was only 6 years ago that we purchased a small dilapidated barn to renovate into a holiday let. Since that date, we have expanded to offer self-catering cottages, short break bed & breakfast accommodation and self-catering chalets. Plus we offer glamping shepherd huts and bell tents scattered throughout Norfolk, as well as safari tents, yurts and wigwams down on the outskirts of Thetford Forest in South Norfolk. mYminiBreak is the mini-break you deserve to escape tp the Norfolk countryside and coast, spend a few days relaxing with loved ones.
Meet The mYminiBreak Team
Of course, providing high-quality places to stay and making sure you have the best mini break possible is no small task, and it's not a task that can be done alone! Here are just a handful of our talented staff members and their roles with the company!