mYminiBreak
Short Breaks, Coastal Cottages, Glamping & Camping Across Norfolk
mYminiBreak on The Norfolk Coast
We simply adore living here in the beautiful countryside and coastline of Norfolk, and we want to share it with you. mYminiBreak is what you deserve, a perfect break for you here in Norfolk, whether it is in a Self-Catering Coastal Cottage, a Short Break in a Self-Catering Chalet or a B&B Cottage Room, a Camping experience in any of our managed and regulated campsites or a Glamping short stay in a safari tent, yurt, bell tents or shepherd hut.
mYminiBreak is a small family-run business with a focus on ensuring the perfect Mini Break for our guests, taking pride in our service to you. mYminiBreak always goes the extra mile to make your break memorable. We strive to make every guest feel special, so your Mini Break is truly unique.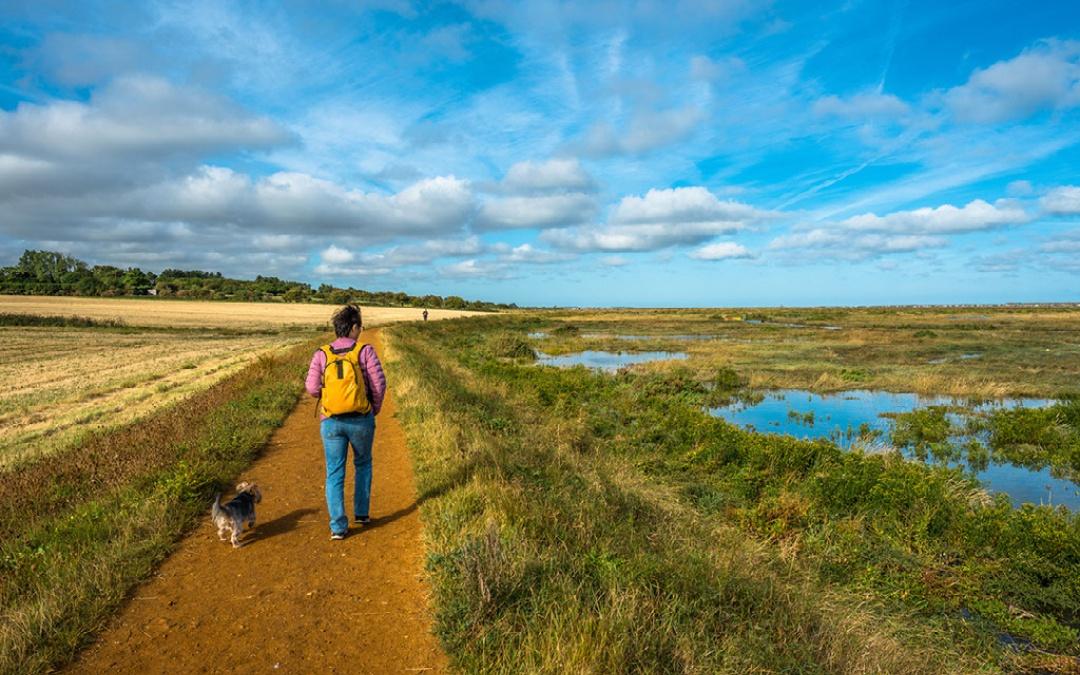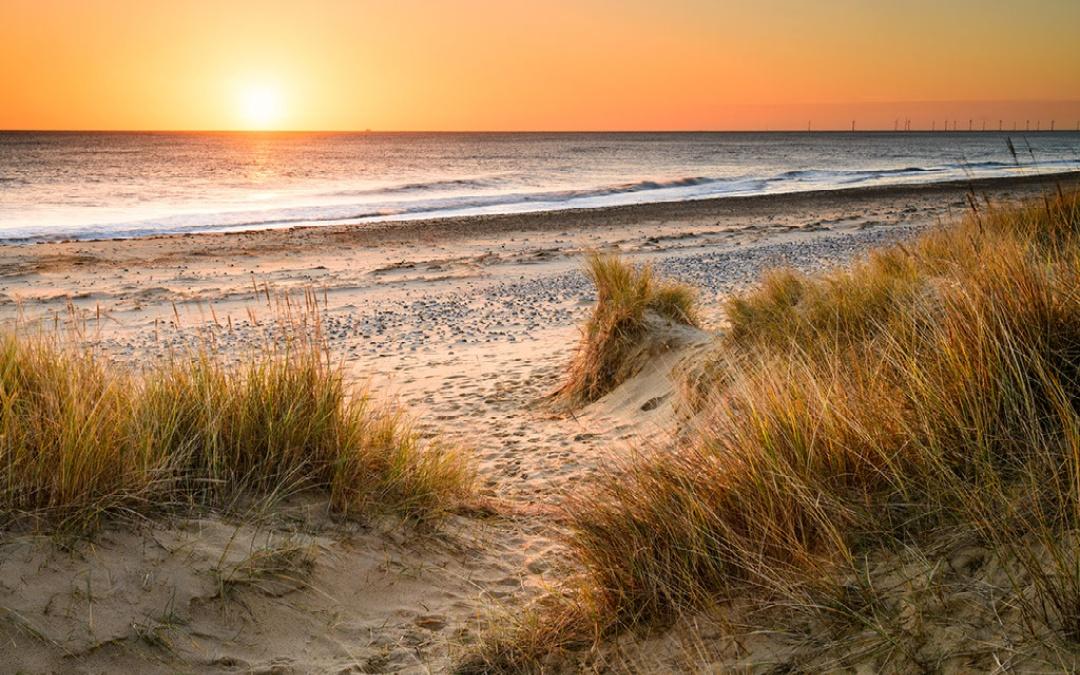 mYminiBreak in the Norfolk countryside is like no other in the UK, with undulating views that stretch on for miles and many Areas of Outstanding Natureal Beauty. Quaint market towns, old renovated barns and local independent pubs and shops keep that feeling of a bygone era. Norfolk Mini Breaks are situated in the North, East South and West of Norfolk, your booking with mYminiBreak could be a Short Break in a Self-Catering Cottage or Chalet or Camping in Hunstanton, Camping & Glamping in Wells-next-the-Sea, Holme or Cromer or for something different an Out in Nature Activity Camping & Glamping stay in Oxborough.
We have accommodation for every kind of Holiday in Norfolk. Many of our venues are on the stunning coastline of Norfolk, some just a few minutes walk from the beach, these venues are the perfect location for a quintessential seaside holiday.
Why Have a Mini Break In Norfolk?
mYminiBreak Norfolk is in a hidden away & quiet county, here you have a landscape that mimics many parts of England. The mudflats at the mouth of the River Ouse and now for the knee on the outskirts of King's Lynn famously hides King Richards's treasures, somewhere in the mud. Now it is home to pink-footed geese, and several other species, for the huge range of wading birds RSPB Snettisham, this experience offers you to witness at high tide to watch the murmurations of birds in the mud flats and sandbanks around the wash, the area is of special scientific interest and also home to the Royal Family at Sandringham only a few miles of the coastline.  They, I'm sure, welcome the solitude of the open-air big skies and magnificent sunsets as you look out west over the sea as the sun sets.
Snettisham, Heacham and Hunstanton are now seaside venues but look out to the west and allegedly have the most magnificent sunsets over the sea outside of Wales and Cornwall. Inland you've got traditional villages like Sandringham, also the home of the Royal Family, the Sandringham Estate, Sedgeford Birch & Ringstead. Quaint little market towns like Burnham Market and Holt. On the North Coast, we have some fantastic beaches such as Wells-next-the-Sea, Brancaster & Holkham. Before passing over to marshland between Wells and Comer again is a huge area of diversity and Wildlife from Sheringham beach Cliffs, walk onto Cromer beyond before turning the corner to the East Coast where you see the sunrise over the sea and home of Winterton before reaching Great Yarmouth our most popular Eat of England seaside resort.
The centre of this forgotten county is Norwich where the streets and alleyways have a feel of York about them. Its traditional shopping areas and heritage buildings are a must-see for any visitor to Norfolk, ignoring that Norwich also has new and exciting venues. Holkham Hall blends heritage alongside high rope tree adventures, through the trees Roar is a modern-day park of dinosaurs 22 entertaining cordoned and satisfy the holder for not of knowledge. For youngsters, Pensthorpe Park embraces wildlife and teaches visitors about today's wildlife and where and how it can be enjoyed. Hiking now is also so a very popular pastime Peddars Way takes you straight to the West Coast of Norfolk from Thetford forest, taking you through some of Norfolk's most scenic countryside. North Norfolk Coast Path From King's Lynn all the way through to Great Yarmouth I'm sure cyclists also have cycle route number one on the national cycle routes which take cyclists through the many market towns and back lanes and bridleways of Norfolk, often running parallel to the main coastal road routes looking out over the coast as you cycle through the undulating countryside that Norfolk is famous for.
mYminiBreak Location
The mYminiBreak headquarters is now located inland and would support staff living away from the venue's original location (the origin of the mYminiBreak conversion project) Our original location "Staith Farm"   was sold by local landowner the "Ken Hill Estate" which is now to our advantage is one of the major rewilding projects in England and is the backdrop to the renowned BBC Springwatch and autumn watch. Our little venue is the original "South Beach Farm" as renamed by Ken Hill estate Ken Hill Estate operated the farm before selling off the barn in 2012 due to increased tourism, who found it difficult to get to and from the farm during the busy summer periods. We now embrace wild Ken Hill the rewilding project and encourage all of you to embrace nature and encourage wildlife to overflow across the skies and the camping paddocks for our guests to enjoy.
mYminiBreak Holidays for everyone
mYminiBreak is host to a number of Norfolk Camping venues across the North, East, South and West of Norfolk, offering Glamping & Camping pitches to suit every type of traveller. If you're the type who prefers back-to-basics camping, you can enjoy traditional pitches on our grassy fields and enjoy the sound of nearby wildlife.
Or if you are more of a Glamper, you can stay in one of our Glamping Bell Tents, Glamping Safari Tents or Glamping Shepherd's Huts. Glamping in Norfolk offers an experience like no other, with plush furnishings, outside firepits & BBQs and kitchen facilities, you will feel relaxed and revitalised, getting back to nature in comfort and style.
Whichever option you choose, you're sure to have a memorable stay with us here at mYminiBreak. Many of our venues offer electric hook-ups and are a short walk from the Beach. Some of our venues are inland near Thetford Forest, great for a wild adventure camp out, getting back to nature. All of our campsites are dog friendly and we welcome your four-legged friends to camp with us.
Imagine spending a few days off from the hustle and bustle of everyday life underneath a star-filled sky, breathing in the fresh air, and being surrounded by nothing but nature - sounds like a dream, right? mYminiBreak along the Norfolk Coast is the perfect getaway to make that dream a reality. Norfolk has a rich history, and you can explore that history by visiting some of the beautiful private estates and stately homes such as Sandringham and Oxburgh Hall. Quaint towns across the Norfolk Coast are full of charm, character and independent shops. You and your loved ones will be able to enjoy quality time together while also getting a break from the rat race of city life. Trust us, you won't regret it!
If you're looking for a way to escape the hustle and bustle of everyday life, mYminiBreak will take good care of you. Spending time outdoors with friends and family is a great way to relax and appreciate nature. At Our Norfolk Campsites, we offer our guests the perfect setting to do just that. Our sites are located all over Norfolk, mainly on the coast just a few minutes from the beach or out in the wilds, close to the forest.
Camping at any of our Norfolk Campsites will give you the opportunity to connect with nature and develop a greater appreciation for its unpredictability and wildness. By disconnecting from the hustle and bustle of city life, you'll be able to clear your mind, relax, and recharge. Our Norfolk Campsites are the perfect place to do this as they are located in some of the most beautiful and secluded areas that Norfolk has to offer, many in The Areas of Outstanding Natural Beauty, with access to the Norfolk Coast Path.
At mYminiBreak, we aim to enhance people's love for the outdoors and nature by providing them with an experience that is both fun and rustic. Camping is the perfect activity for those who want to appreciate the full natural experience. It's a great activity for families and friends, and you don't need to bring much to have a good time - especially when exploring the beautiful coast of Norfolk!
mYminiBreak Supporting Camping & Caravan Club
(Natural England Exemption Certificate)
After operating a Camping & Caravanning Club successfully since 2018 while we were renovating the Old Barns, we generated a great deal of interest from other entrepreneurial individuals looking to diversify their farmland and offer mini breaks in caravans & campervans and camping in tents. Natural England supported us and issued an exemption certificate to Norfolk Camping CIC a voluntary not-for-profit organisation. mYminiBreaks supports and offers booking facilities, assisting in the administration of a very large membership of guests looking to benefit from camping around Norfolk. Thanks to Norfolk Camping CIC, donations go to good causes throughout the County, investing back in the community. If you want to request assistance for your charity organisation to be involved in camping and caravaning for the community please contact us.
If you're looking for a Short Break away from the hustle & bustle of working life, then Norfolk is the perfect place for you. With its stunning coastline filled with an abundance of wildlife, Norfolk is host to many migrating bird species, all the while being one of the best places in the country to see colonies of grey seals.
Norfolk has many quaint villages & towns, many of which have independent shops, pubs and cafes and a very rural country feel to them, Burnham Market, Sheringham, Swaffham & Hunstanton will all take you back to a bygone era.
Our Norfolk Short Breaks offer some of the most traditional and comfortable cottages available in Norfolk, with large multi-bedroom cottages suitable for families, one of which is The Old Barn, a lovely restored  2 bedroom old dairy cottage, still retaining some of its original features such as exposed brick walls and timber beams. Suitable for a family of four, The Old Barn also has an annexe that can be booked alongside, for you to bring friends or extended family members. The old barn is of course dog friendly and we welcome your four-legged friends to stay too. Outside seating is provided for you to enjoy breakfast al fresco or to watch the sun setting in the evening.
If you are looking for that cosy cottage feel but do not require a large cottage, our Short Break B&B Cottages features cosy rooms such as The Churnery, The Roost & The Woodshed. All of our Short Break B&B Cottages retain their own character and charm and feature exposed brick walls, ensuite facilities and outside seating for enjoying a morning coffee or evening glass of wine. A continental breakfast is served in a rustic country kitchen with views across the meadows, the kitchen as well as the B&B rooms are all dog friendly.
Alongside our Short Break B&B Cottages, we also have our self-catering Chalets, The Stables. Our Short Break Chalets are ideal for an extended stay in Norfolk and offer self-catering facilities, an over-bed star gazing skylight and traditional features such as an authentic stable door. Our Short Break Self Catering Accommodation comes with outside seating to enjoy a beverage on your terrace, they are also dog friendly.
All of our Short Break Accommodation is dog friendly and we welcome your dogs to come and stay with you on your Norfolk Holiday. Facilities such as dog towels, beds & treats are available as well as a handy dog shower to wash off sandy and dirty paws. Outside your Short Break Accommodation, in our courtyard, there is a communal fire pit & BBQ for guests to use, allowing you to take advantage of our vast open dark skies in the evening for star gazing.
There are plenty of things to keep you busy during your break, whether you're exploring the area's history and heritage, getting out and about in the great outdoors or simply relaxing and taking in the stunning views.
And with a range of Short Break Accommodation options to suit all, you're sure to find the perfect place to stay here with us in Norfolk
---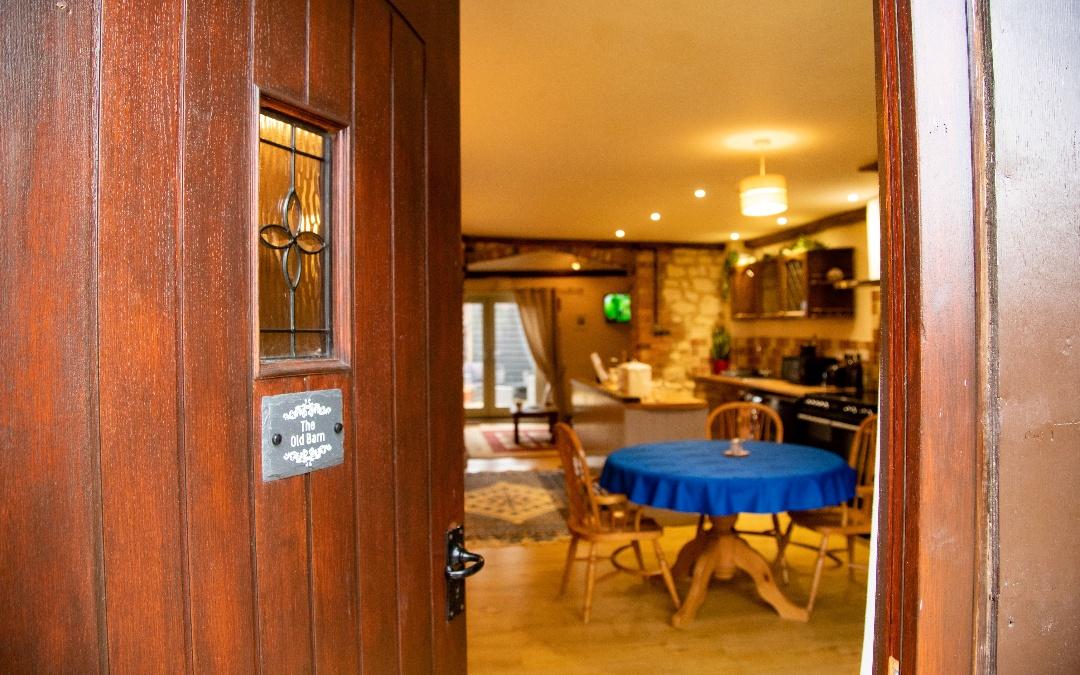 Our Short Break Cottages provide the perfect opportunity for a peaceful getaway that's still close to all the action. Just a 2-minute walk from the beach, our cottages offer stunning views of the Norfolk Countryside. 
Our cottages are perfect for families, with 2 - 3 bedrooms, there is space for everyone to enjoy a Short Break in Norfolk. Each one is situated in a stunning location, just minutes away from popular destinations like the seaside town of Hunstanton and the Sandringham Royal Estate. All of our Cottages are Dog friendly.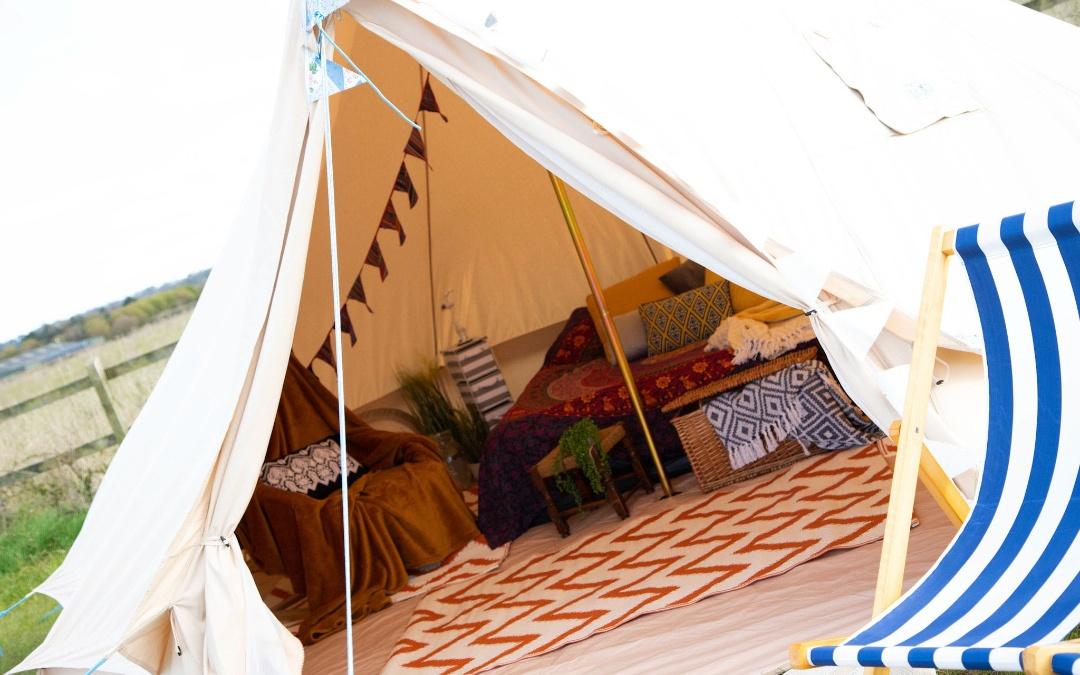 If you're in dire need of a peaceful getaway from noisy city life, then Norfolk Glamping and Norfolk Camping is the place for you. With gorgeous shorelines, quaint small towns, and an overflow of natural beauty, West Norfolk will make you feel as though you're in a different world.
There's plenty to do during your vacation here, like exploring the area's rich history, partaking in outdoor activities, or simply taking in all the breathtaking views. And with plenty of accommodation options that fit all types of budgets.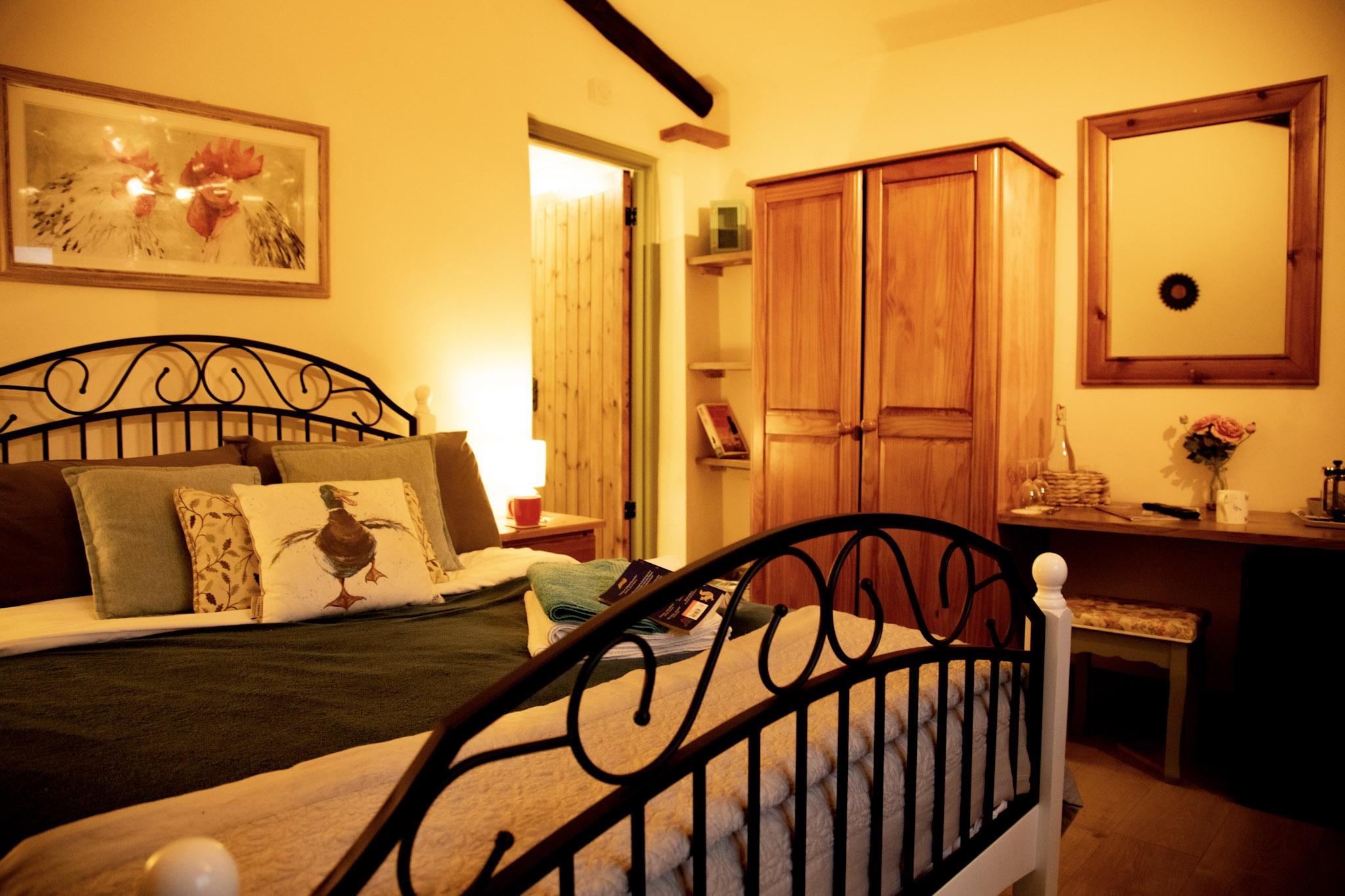 At mYminiBreak, we strive to be one of the best B&Bs in Norfolk. We offer a wide range of services and facilities to make your holiday as enjoyable as possible. We are ideally located for exploring the Norfolk Coast, with Heacham Beach just a short walk away. mYminiBreak offers something for everyone to enjoy during their holiday in Norfolk. Beautifully situated, this is the perfect place to stay if you are looking for a special and picturesque location. With cottages and camping available, there is sure to be accommodation to suit your needs.
The Norfolk coast is home to a plethora of wildlife, the perfect location for spotting Grey Seals on the beach. Hunstanton, Blanekey and Winterton are a few great spots for seal spotting, and offer trips out into the sea for a Seal Safari.
Take a trip to Holkham Hall and stroll among the wild deer, ride a peddlow over the lake or ride your bikes along one of the many cycle paths. Take a tour around the house and find out more about what makes Holkham so Special.
Head to Thetford Forest for a woodland adventure both on the ground and in the trees on their Go Ape Tree Top Trail. Explore the many hiking and biking paths through some of the most stunning woodlands in Norfolk. High lodge is home to a magnificent outside play park suitable for kids and adults alike, follow the Gruffalo trail and find his hiding spot.
We are also proud to be neighbours with Wild Ken Hill, a rewilding project focusing on returning 1500 acres of Norfolk Countryside back to nature to let it become wild once again. Have the most unique experience where you are able to view populations of many different wild animals such as ponies, beavers, cattle, wild boar, kites, owls, bats and more.
The great outdoors
There are many beautiful coastal routes to explore in Norfolk, The Norfolk Coast Path starts in Hunstanton and offers 84 miles of stunning scenery all the way to Sea Pailing. The Peddars Way was once walked by the Romans, providing a direct route from Thetford Forest to the Coast. The Peddars Way joins the Norfolk Coast Path at Holme-next-the-Sea, making for an epic Long Distance Trail. 
Brave The Wash and hire a Paddle Board or a Kayak. Hunstanton Watersports has a great range on offer. It's the perfect activity for enjoying a sunset over the sea. Surfing lessons are available in Cromer and there are many Boat Excursions along the Coast.
Visit one of our many estates & gardens, Sandringham, Oxborough or Holkham Hall. Go wild in Thetford Forest or take a gentle stroll down Cromer Pier and watch a fantastic theatre performance, stopping by the quaint town of Sheringham for something delicious to eat. There really is something for everyone here on the Norfolk Coast
The Best of Norfolk Fayre
Here in Norfolk, we have some amazing places to enjoy a meal or a few drinks, from the stylish Liquor & Loaded in Kings Lynn, with their unique interior, awesome customer service, killer cocktails, and loaded meat trays, you won't be disappointed.
If you have your four-legged friend staying with you then The Doggie Diner in Cromer is a great choice, with meals for you and your dog, what a treat!
The Cheers Restaurant in Thetford is a different concept of dining, it's a unique style restaurant, with our Popular Steak on a Hot Stone, cooking your steak to your own liking. The goal of Cheers is to make every guest experience a great and exciting one and to serve good quality food.
Marmalades Bistro Sherringham has been a popular restaurant for both locals and visitors for over 15 years. Marmalades offer a delightful mix of classic British food.
The Dabbling Duck Massingham stands proudly in the middle of the village of Great Massingham, surrounded by fields but only a short drive from the stunning North Norfolk coast, The Dabbling Duck is the picture of the best of British country pubs.
The Orange Tree Thornham one of the top-rated restaurants in Norfolk, you will be treated to an amazing choice of dishes made with locally sourced ingredients.
mYminibreak
---
Our venue offers various Norfolk coast camping experiences scattered in numerous locations across the Norfolk countryside each with its own unique charm and character to appeal to whatever your fancy.
Opening hours
---
Office:
Monday to Sunday - 9am to 5pm

Online Bookings:
Monday to Sunday - 24hrs