Bank Holiday Camping in Norfolk
...Camping by the Beach
Our beautiful campsite here in Hunstanton is perfectly located for a Camping Bank Holiday by the sea with the open golden sands of Heacham South Beach just a 2-minute stroll away, Hunstanton Town just a few miles away and many great family-friendly things to do close by.
Hunstanton Camping & Glamping is on the West Coast of Norfolk, for those that do not know, that means that although we are on the East Coast of England, we actually face West, meaning we get to enjoy the most amazing, colourful sunsets over the sea. For some this comes as a breathtaking surprise, often rendering them speechless and questioning what is happening with the cosmos! For those in the know, we make a special trip to the beach just to view this spectacle, make sure you take the time for watching a dazzling sunset when you come to stay with us, it'll be incredible we promise!
On Bank Holiday Weekends our Hunstanton Campsite has been described by guests as having a 'festival vibe' our guests come here with the view to having a great camping trip by the beach and their friendly nature provides a welcoming atmosphere for all. We try to limit arrivals over the Bank Holiday to Friday Evenings and Saturday Mornings to avoid disruption to our guests holidaying with us, adding to the laid back ambience that we strive to provide here on the Norfolk Coast.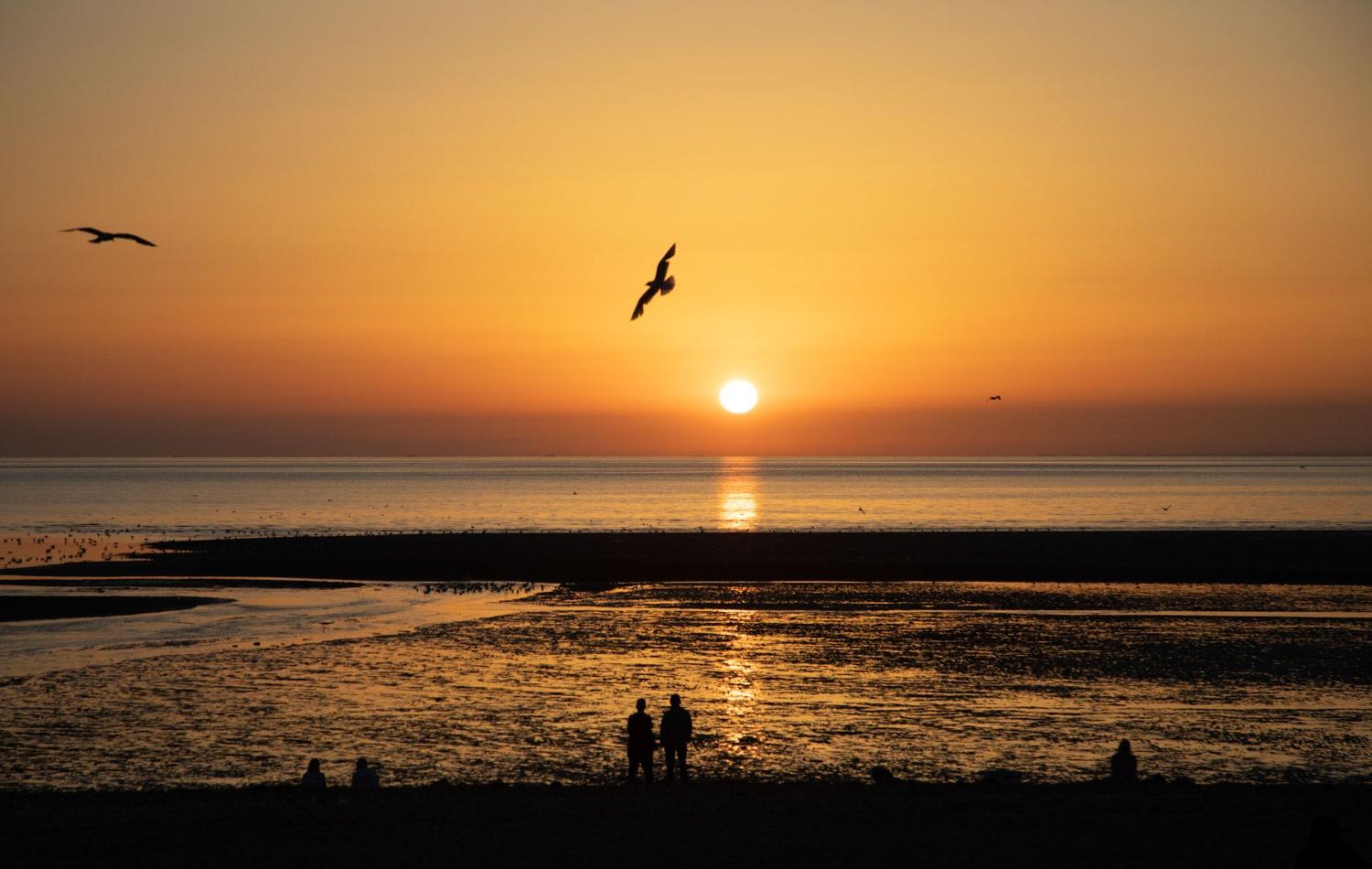 We offer camping pitches to all from Hikers Tents to Jumbo Family Tents, we have a pitch for you! We also welcome Campervans, Motorhomes and Caravans, plus Roof Top Tents, Horse Trailers, maybe even a Boat! We strive to be a welcoming and inclusive campsite, we encourage campfires, after all, what is camping without the smell of wood-burning and toasting marshmallows over the flames? We are dog friendly and love to see your four-legged furry friends. We accept and encourage group bookings, for young adults and older adults alike. Whatever the kind of camping trip you are looking for, we are confident we can provide it for you, try us :)
Dogs are of course very welcome here at Hunstanton Camping & Glamping, in the camping field and in our Glamping Shepherds Huts & Glamping Bell Tents. Our beach is also very dog friendly, as is most of Norfolk. Close by we have some lovely walking routes to get out hiking with your four-legged friends, the kids or just on your own.
Norfolk Coast Path - 84 Miles of stunning coastline with lots of little routes off the main path
Wild Ken Hill - 4000 acres of re-wilding nature reserve just a few minutes from us
Sandringham Estate - The famous country abode to the Queen, with woodlands, easy walking paths and a cafe this walk is suitable for all
Castle Rising - One of the largest, best preserved and most lavishly decorated keeps in England, surrounded by 20 acres of mighty earthworks and lots of great walking routes
Hunstanton Lighthouse - A gentle 4-mile coastal stroll from our campsite to the lighthouse taking in the Hunstanton Cliffs, you can get the bus back if you don't feel like walking 
Burnham Overy Staite - A short drive from us Brancaster is a beautiful walk through the Norfolk Marshes to one of the most stunning beaches on the Coast, an easy-going walk and a must for dogs and people alike!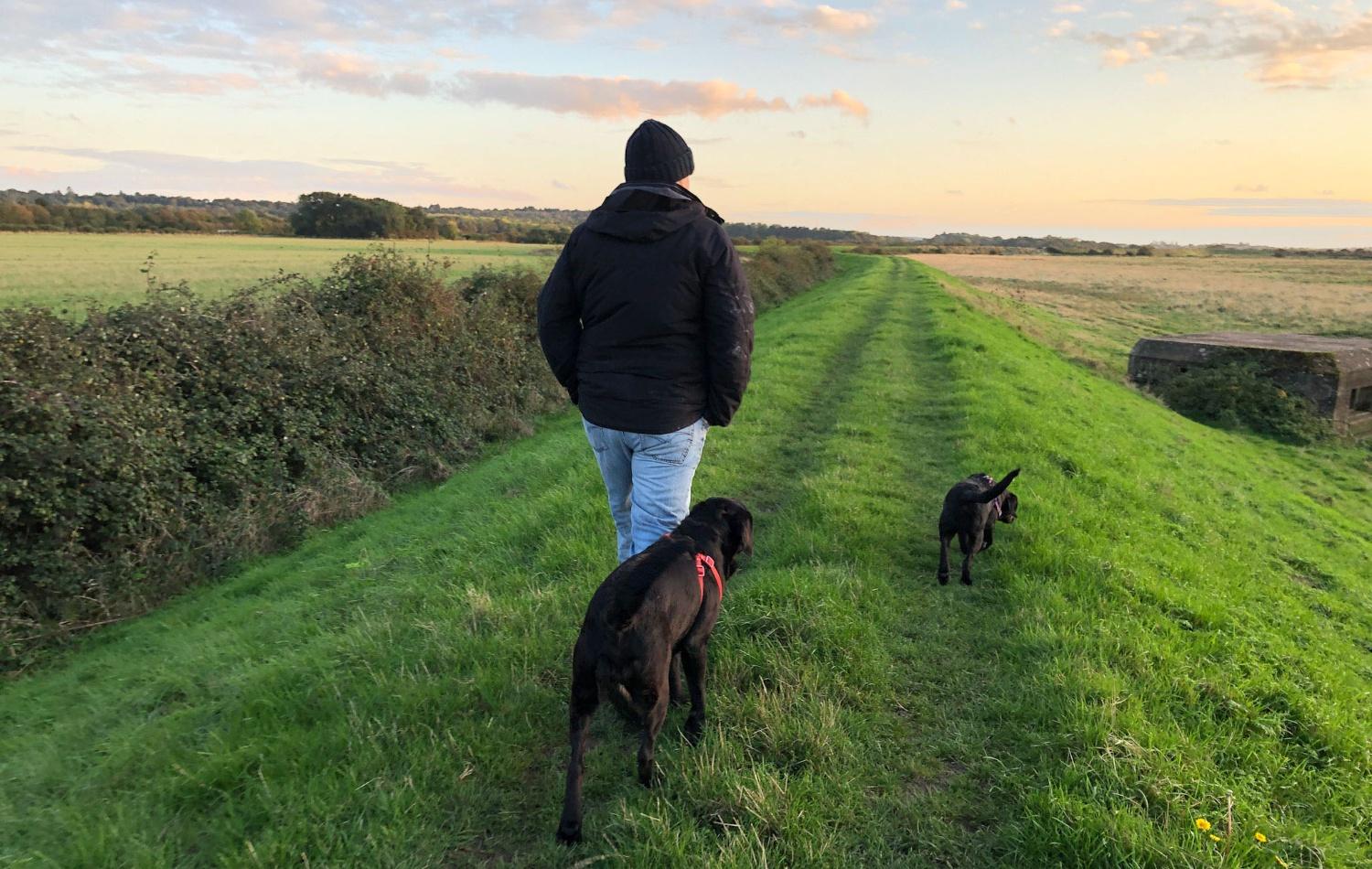 ...Or how about Glamping?
Camping sure isn't for everyone, but Glamping is! Glamping allows you to get back to nature, spend time with loved ones in the great outdoors all with a little luxury and a super comfy bed!
We have 2 choices of Glamping Accommodation, both come with everything you need for a relaxed stay by the beach including outside fire pits and seating for enjoying evenings outside together.
Glamping Bell Tents provide a wonderful experience for luxury glamping in Norfolk and make a perfect hideaway on the Norfolk Coast. Lavishly decorated with extra special touches and textiles to make your stay as comfortable as possible. Each tent feature a secondary mosquito door, a groundsheet you can unclip and lay flat at the front doors, and pole hooks for lighting.
Glamping Shepherds Huts are the ultimate Glamping experience and make for a very cosy and romantic getaway. With plush furnishings, country chic decoration and everything, you will need to enjoy a wonderful stay here with us. Spend time in the great outdoors with your loved one in a little bit of luxury.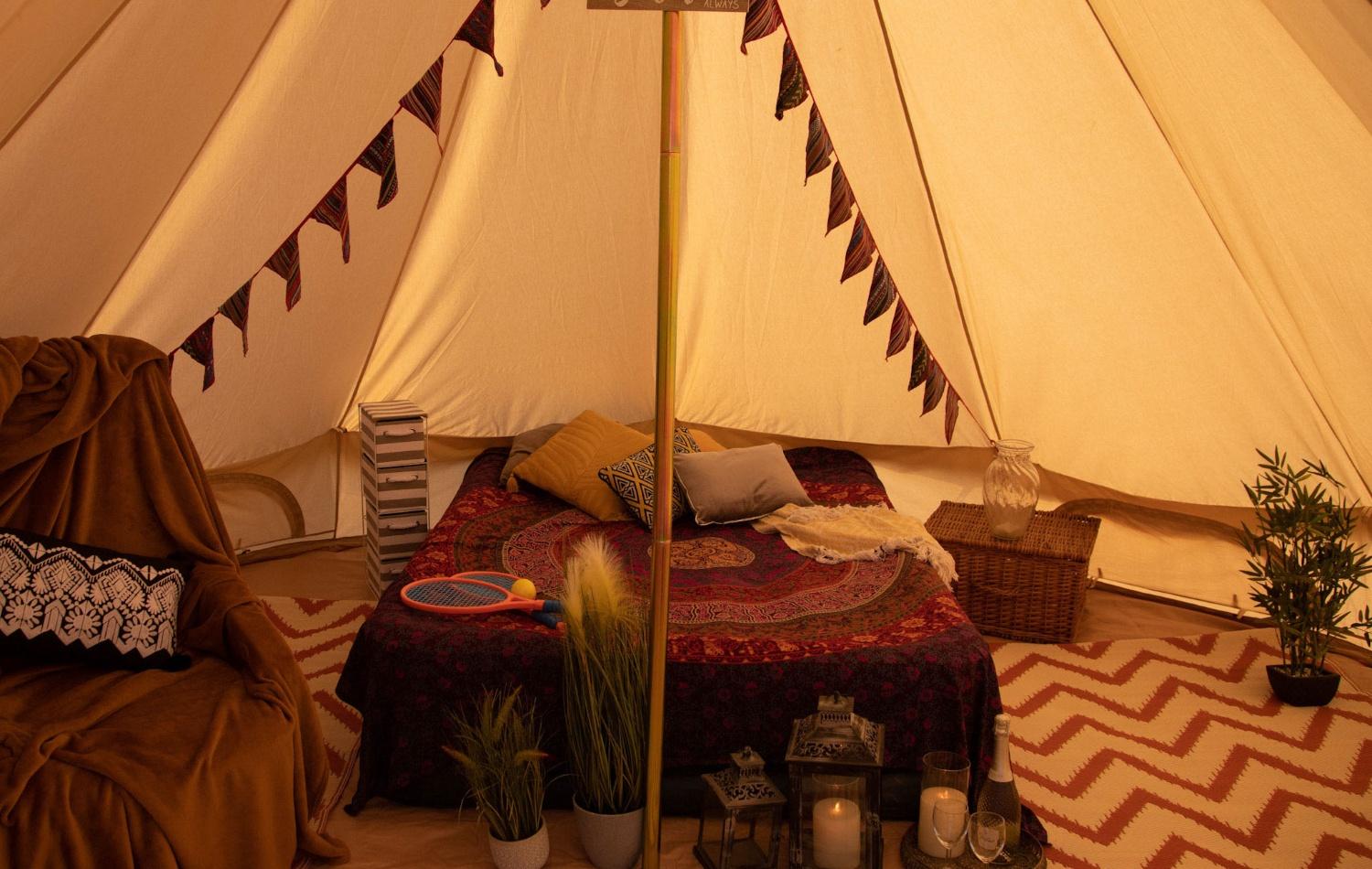 ---
LATEST BLOGS