Heacham, Norfolk Coastal Beach Walk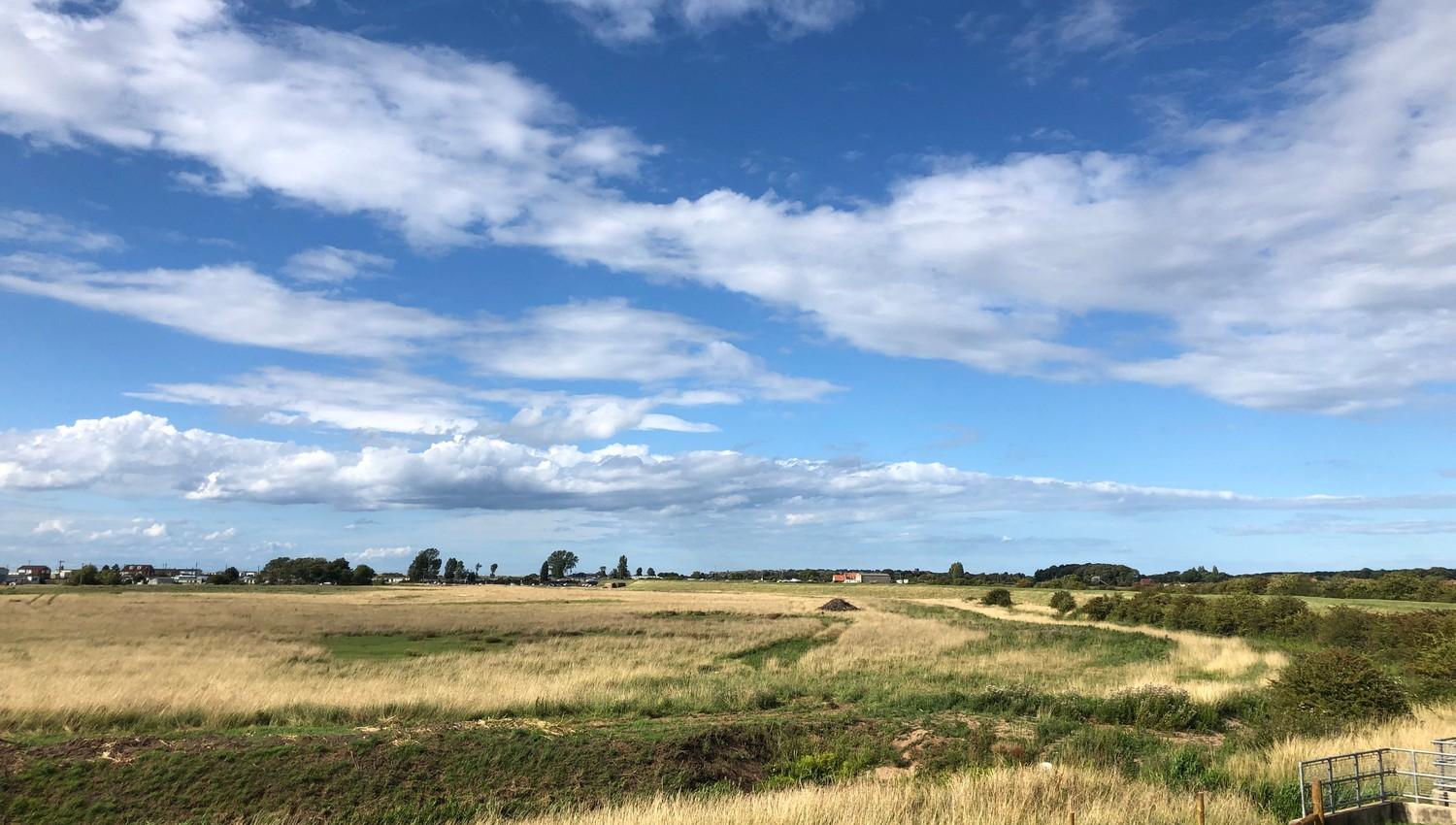 Norfolk has so much hidden scenic beauty that at times can be hard to discover. So when you stay with us here at Norfolk Coast B&B Cottages & Camping we want to really show you what our local area has to offer and share with you some routes to fully experience the beauty of the natural countryside.
Heacham to Snettisham Public Footpath
Distance: 3 miles
Time: 1 1/2 hours
Difficulty: Easy
This short coastal walk is relatively straightforward with only a few areas with raised elevation providing a nice flat path for all the family to enjoy. It will take you between fields towards Snettisham, along the River Heacham where you will eventually cross over towards the coastline and then a straight path back home.
The route begins as you climb a few wooden steps up to the footpath sign and then along a grassy verge between fields of ecological restoration, covering an area of 1500 acres! This will take you down further and further through fields where you can observe Wild Ken Hill on the left which is a rewilding project to restore the land to animals and combat climate change.
After about 1.5 miles the route will come to a metal gate where you can continue on straight to Snettisham through more scenic fields and arrive at the village beyond, however, we are going to cross through the gate and turn right where the route will descend down the verge towards the coastline.
A little further on will bring you to where the River Heacham ends in the form of a small picturesque lake where birds can be observed to your leisure. Further on around to the other side of the river with the coast now on your left gives you the option of climbing the grassy hill to the beach where you can walk next to the shoreline back to the beginning or continue on down the sandy grassland and eventually ending up on a stony path that takes you back through some coastal holiday homes. At the end of the route, you will find yourself at Heacham South Beach entrance and back onto the road towards camp.
---
Latest Articles