There is nothing quite like getting the whole family together for a vacation, making those extra special memories that will last a lifetime. Sometimes it can be tricky to find something that suits everyone, the kids want to be in the great outdoors camping, mum and dad want something with a little more luxury, maybe a Glamping Shepherds Hut, Nanna and Grandpop would like to roll up in their fancy new motorhome.
Our holiday venue by the beach offers a diverse choice of accommodation types, Mixed Family Camping could be just what you need to keep the whole family happy and get that holiday booked!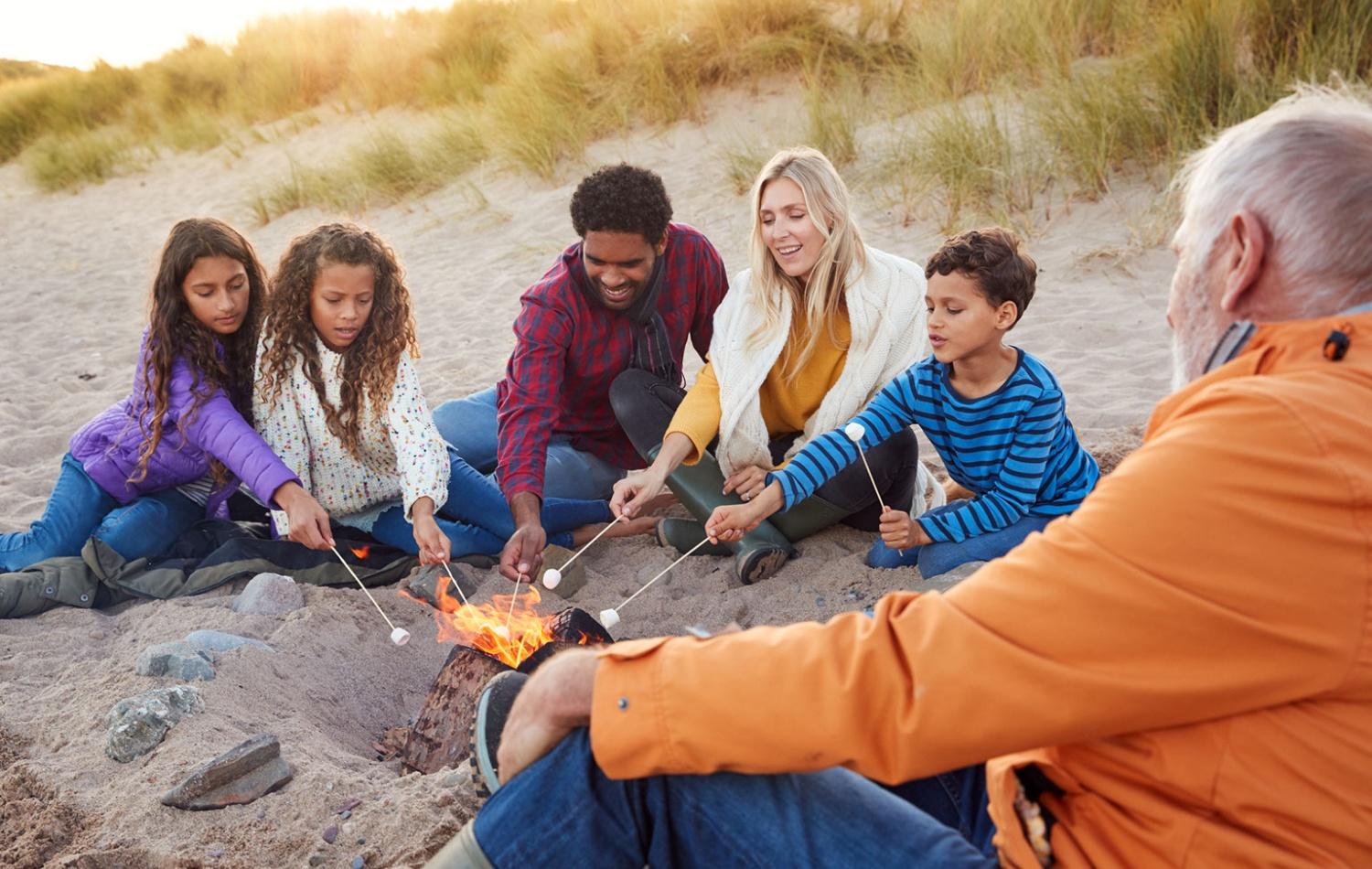 Our Hunstanton Campsite is campfire friendly and offers pitches for Motorhomes, Caravans, Campers and all sizes of Tents. We also have a choice of accommodation off of the campsite that includes;
2 bedroom Self Catering Cottage
There really is something for everyone here at Norfolk Coast B&B Cottages & Camping, we can cater for Large Family Groups, Large Social Gatherings and also offer Student Friendly Camping. Whatever the makeup of your group we have the accommodation to suit! 
Of course, we know that our pets are also part of the family and Mixed Family Camping welcomes your four-legged friends to come and stay with us too! On the campsite, in the B&B and Cottage, whatever your Mixed Family Accommodation choice, the doggo can come along :)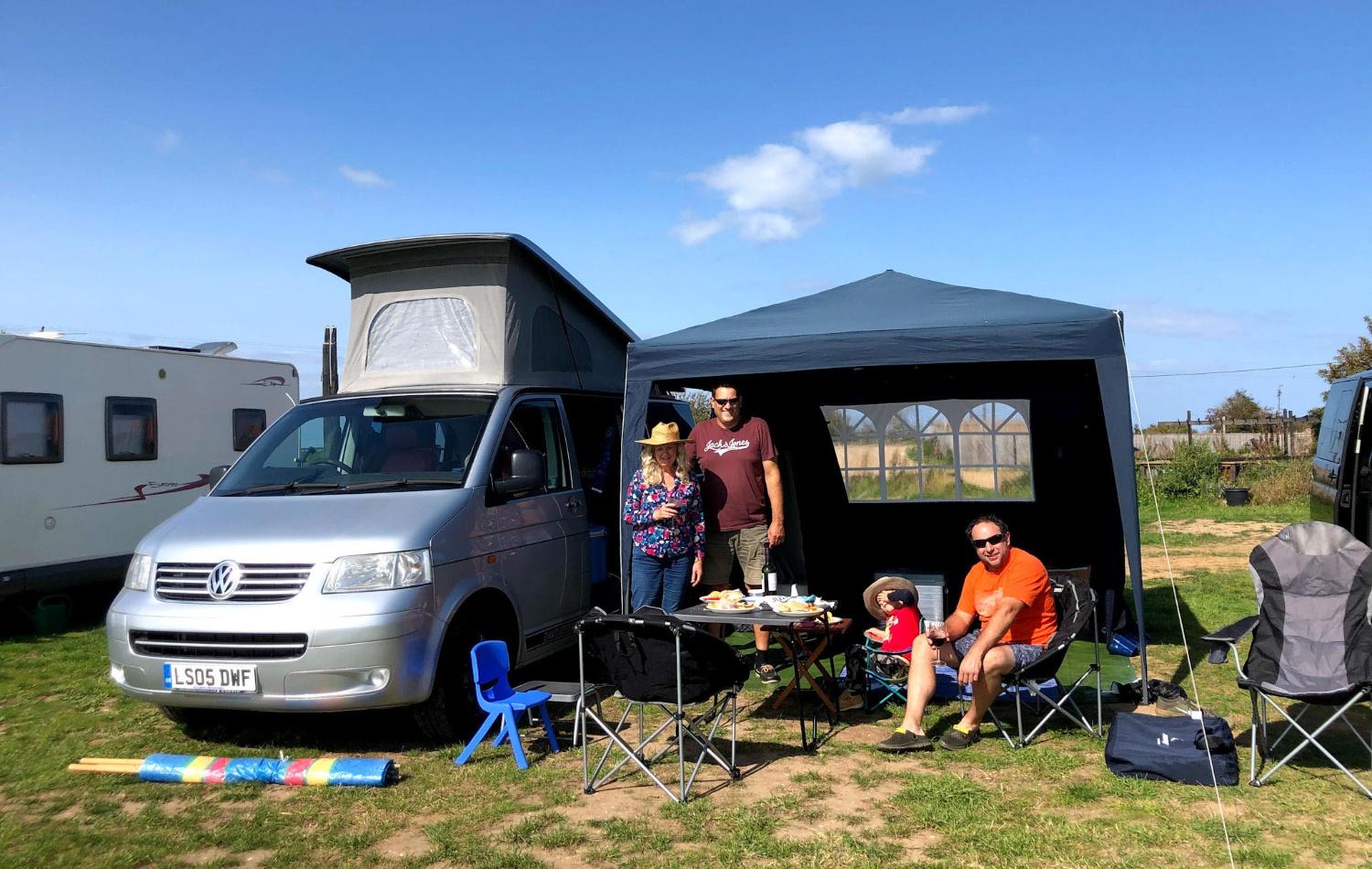 Our Mixed Family Camping isn't the only thing that makes us great, we are positioned just 3-minute walk from Heacham South Beach, a quiet vast sandy beach that is dog friendly and offers great swimming and watersports opportunities thanks to its shallow calm sea, The Wash, as it is known is full of wildlife and you can often see a seal or two popping their heads up to say hello. Close by to our Mixed Family Camping is Wild Ken Hill, a rewilding project that is often featured on BBC Spring Watch. With over 4000 acres of Norfolk Countryside, Wild Ken Hill is returning land to nature and farming sustainably in coastal west Norfolk. We use rewilding, regenerative farming, and traditional conservation practices side-by-side in a unique, innovative approach. 
Hunstanton is just a short drive or a gentle stroll up the coast from Mixed Family Camping, with independent shops, cafes and restaurants, plus great seaside entertainment for the kids. Take a walk up to the Lighthouse over the Cliffs and into Old Hunstanton to learn about our local History and Myths, while taking in the epic views that Norfolk has to offer.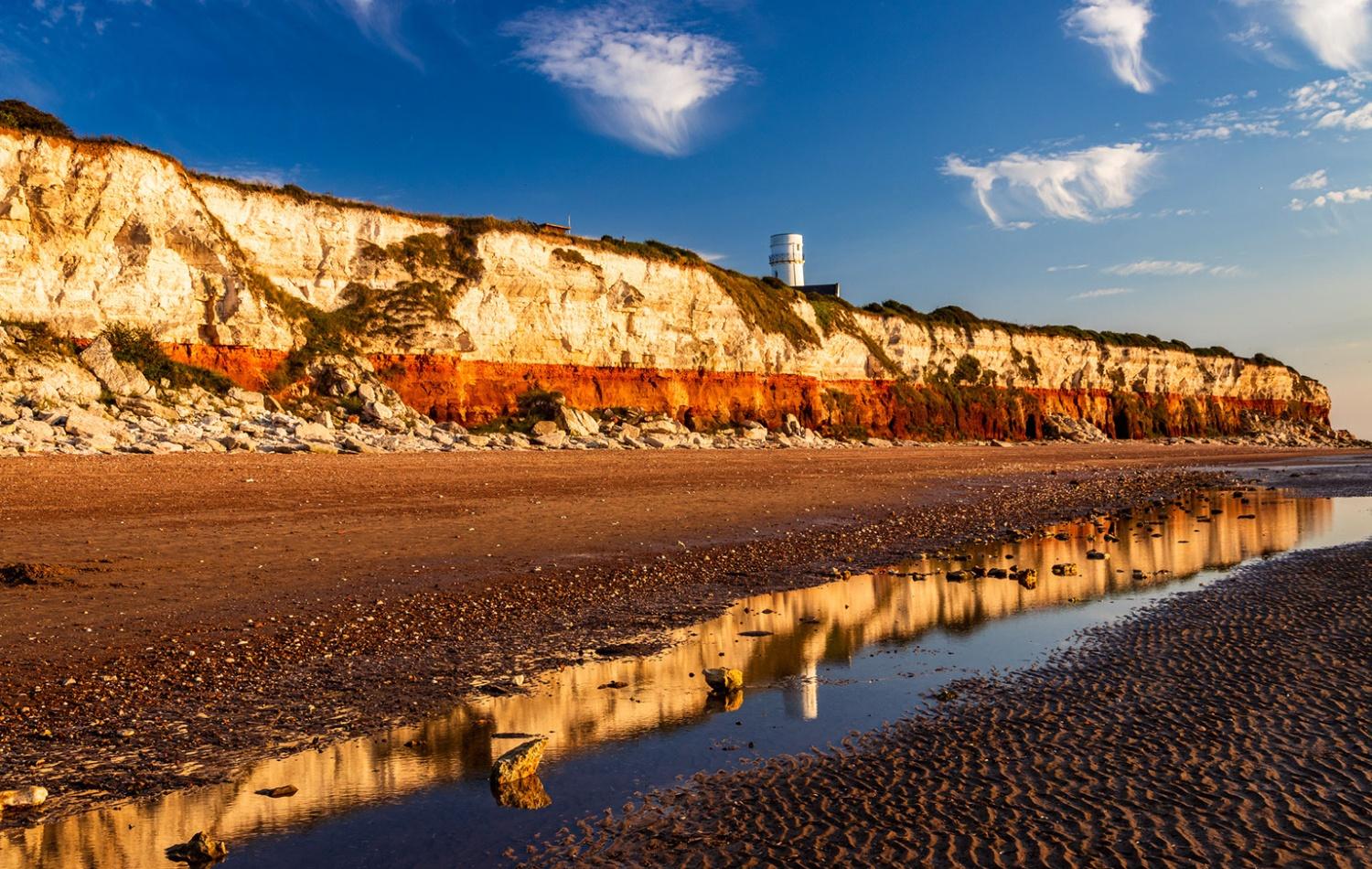 The Sandringham Estate, Holkham Hall and Houghton Hall are all close to Mixed Family Camping, all are great places to visit, full of culture and history and great for a walk with the family, they also have great cafes for coffee and cake!
The Norfolk Coast Path passes right next to our campsite (that's how close to the beach we are!) miles upon miles of coastal walking at your toes, with so many great places along the way to stop! There is also a coast hopper bus back to Heacham so you can walk until you can walk no more and hitch a ride back to your Mixed Family Accommodation.